The summer school holidays are a wonderful time for families to come together. You have Christmas, New Year's Eve and almost two months of time to spend together and have plenty of fun.
This can be a long time, though, and run of the mill activities can get boring pretty quickly. Planning ahead is the best way to ensure that no one is bored and you have plenty of new, fresh school holiday activities ready that will provide fun for the entire family.
The Best Melbourne School Holiday Activities
This article will explore fun school holiday activities in Melbourne that will ensure everyone has a summer they will never forget.
1. Try something different with an escape room
2. Prepare yourself for indoor activities
1. Try Something Different With An Escape Room
Many of the traditional school holiday activities are played out, repetitive, expensive and have long lines that you will have to endure. This summer, find cool school holiday activities in Melbourne that break the mould and provide new forms of entertainment for the kids.
Escape rooms have proven to be popular for adults and now there are child-friendly escape rooms in Melbourne. Your kids will get to work in teams to work through challenges and puzzles designed to stimulate the mind and be heaps of fun. Our Flemington escape room is our most family-friendly escape room that will test the skills of kids 8+. You can also take this to the next level with Mine Escape, an escape room that's great for older kids. Mine Escape features a range of mind-boggling puzzles to solve that are sure to be talked about for weeks.
The good news is that these activities will also be available all summer long, even if the big wet sets in.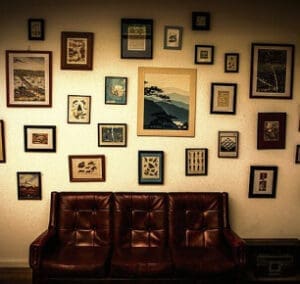 2. Prepare Yourself For Indoor Activities
The presence of the La Nino weather pattern means that Australia could be destined for a very hot summer. Parents can prepare for this by having a range of indoor family activities ready to go.
You could have a range of arts and crafts projects, puzzles, games and other family activities up your sleeve. Prepare cooking or baking afternoons where you and the kids can get creative together. Pre-purchase all of the materials you need to make the best indoor cubby house. Have a range of movies ready to go – you could even buy your own cinema-style popcorn machine.
The last thing you want is to prepare for an entire summer outdoors only for weeks of extreme weather to wash away your fun. Prepare for it so you won't have little (or bigger) ones nagging you about how bored they are.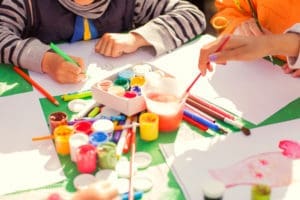 3. Take Up A New Sport
COVID put the brakes on many junior sporting activities and tournaments as lockdowns and social distancing provided a serious barrier for all sports.
As we prepare for 2023, this is a great opportunity to introduce your children (especially the young ones) to a range of different sporting activities to see if they want to take them up in the new year.
Sport is a great way to get the whole family involved and active, develop teamwork and coordination skills and get fit and healthy at the same time. Summer is the perfect time to pack a kit bag and head to the park with the kids and a picnic, trying all the different sporting options available.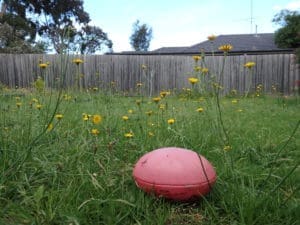 4. Travel Locally
This is a golden opportunity to see some of the major regional attractions in Victoria without having to worry about quarantines or issues returning home. Local businesses will thank you for it, the Victorian economy will get a much-needed cash injection and you will be able to experience plenty of fun, family-friendly school holiday activities right here in Victoria.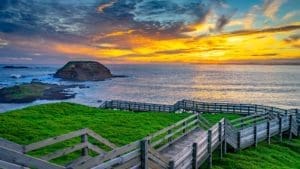 The Final Word
With a bunch of boredom busters in Melbourne, your little ones will have plenty to do during the school holidays. What do you normally do to keep your kids entertained during the school holidays?