Have you ever wondered where exactly the unique concept of escape rooms came from?
Since their inception as a staple of video games, the concept of escape rooms has evolved in a major way, to say the very least. Nowadays, physical escape rooms are considered to be a fun, immersive experience that also makes for perfect team-building activities, birthday party activities, or simply just a fun weekend activity to enjoy with your friends.
The History of Escape Rooms
As we celebrate the remarkable milestone of 10 years since our team at Escape Room Melbourne made history by creating Australia's first escape room, let's explore the rich history of escape rooms and how they became the fun experiences that they are today.
1. Escape Rooms in Video Games
The history of escape rooms can be traced back as early as the 1980s, with the release of simple single player text-based adventure games like Behind Closed Doors by John Wilson. These games challenged players to solve puzzles and find clues to escape the locked room.
The text-based adventure games then paved the way for the creation of the world's first video game escape room: Crimson Room. This more immersive 'escape the room'-style experience had the player wake up in an unfamiliar red room with no memory of how they got there, with there being just one objective to complete the game: to get out.
Suffice to say that the release of Crimson Room in 2004 brought escape room games to a whole new level, introducing the world to the psychological aspects and innately puzzling opportunity of waking up to find yourself trapped in a room and with no memory of how you wound up there. This concept continues to this day, with escape rooms like Fractured playing off the concept of memory loss, to add mystery to the experience.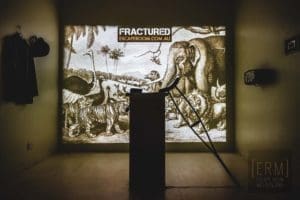 From 2004 onwards, escape games quickly grew in popularity, and moved from computer gaming to mobile gaming, with the release of The Room on the iPad. The Room helped popularise escape games on mobile devices, allowing a greater number of people to engage with the genre.
Cut to today, and there are hundreds of online escape games available. They have become a popular genre for all ages, as they offer challenging and rewarding experiences for those who love problem solving.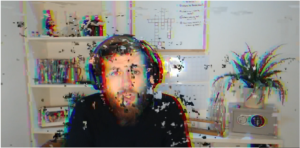 2. The Origin of the Physical Escape Room
The world's first physical escape room, Real Escape Game, opened in Japan in 2007. The creator, Takao Kato, was inspired by the increasingly popular escape room videogames, and wanted to replicate the gameplay in real-life. Real Escape Game is a team-based game where players are locked in a room and must work together to solve puzzles to escape within the time limit.
After the success of Real Escape Game, escape rooms quickly spread around Asia, and then, in 2011, to the United States. Escape rooms took the United States by storm and from there it spread around the globe.
Currently, there are over 50,000 escape rooms in over 100 countries, including Australia. But of course, we didn't start contributing to this figure until 2013, with the arrival of Australia's first ever escape room: the 'Original Escape Room' by Escape Room Melbourne. More on this below!
3. The History of Escape Rooms in Australia
Ten years ago, Escape Room Melbourne unveiled Australia's first-ever escape room, in the backyard of a residential property in Flemington. The Original Escape Room features a mysterious storyline about an abandoned room that players find themselves locked in. While your team unearths the room's rich backstory that delves deeper into the true identity of its owner and why they left, you're challenged to find an escape.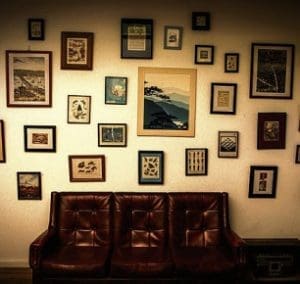 The opening of the Original Escape Room marked a significant milestone for the Australian escape room community, as enthusiasts were finally able to try escape rooms in real life. From there, the community has continued to grow, and enjoy solving the innovative new escape rooms we've created here at Escape Room Melbourne.
4. The Physical & Psychological Evolution of Escape Rooms
Escape rooms have evolved significantly since they were first introduced in 2007. Early escape rooms were relatively simple, with a few puzzles and a single room.
Modern escape rooms are much more complex, with multiple rooms, elaborate puzzles, and high-tech elements. Some escape rooms, like Mine Escape, now feature special effects, like sound or light effects, or even smoke that fills the room. Escape Room Melbourne's rooms in particular, are designed to have period-accurate props, as well as stories based on real experiences to add extra intrigue.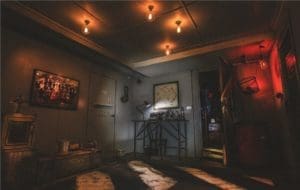 One of the most notable changes over time is the psychological aspects of escape rooms. Modern escape rooms have increasingly become focused on creating psychologically engaging experiences for players. The puzzles and storylines for our escape rooms are also designed and written by PhD-holding psychologists who ensure intricate thought-provoking challenges and emotionally resonant experiences.
Depending on the size of the team, who you are with, the difficulty level of the escape room, or the theme of the room, each experience will be different. The rooms are designed to engage each player in unique ways. This keeps both enthusiasts and beginners on their toes, as escape rooms continue to have something different to offer for everyone.
The Final Word on the Origins of Escape Rooms
The future of escape rooms looks brighter than ever, as escape rooms are becoming increasingly popular, with new escape experiences opening all the time. Escape room creators are also constantly coming up with new and innovative ways to challenge and entertain players – be it in a physical space or even on our digital screens.
Ready to take on a challenge? Escape Australia's first escape room in Flemington and see where it all began exactly 10 years ago!
Alternatively, if you're looking for something more difficult, book our other rooms today!