Are you an avid puzzler looking to hone your escape skills in the lead-up to your first escape room booking? Whilst your first thought may be to sit down with a periodic table or learn how to finally read Morse code, there are actually far better ways to prepare for your first physical escape room experience.
For starters, there are online escape room experiences out there for you to enjoy that provide all the puzzles and intrigue without even having to be in a physical space. With these nifty 'digital rooms', you can follow a thrilling story filled with complex puzzles all the way through to their logical conclusion.
The Best Virtual Escape Rooms
So where can you find these online escape rooms? We're here to answer just that question today by outlining our top 10 best online escape rooms for avid puzzlers and budding escape artists alike.
Here are our top picks for the 10 best online escape rooms:
1. Escape: The Midnight Express
Best Free Online Escape Room

If you've ever thought the carriage of an old-fashioned steam train would make a great setting for an escape room, then you'll be happy to hear that that's exactly where our best free digital escape room takes place. Developed by the team at Escape The Crate, 'The Midnight Express' combines history and sci-fi, as you play a spy that's been sent back in time to 1861, during the American Civil War to investigate a disruption in the timeline that revolves around President Abraham Lincoln. Your mission is to sneak from carriage to carriage on a midnight train service heading express to Baltimore from Maryland, and to pick up any clues that may help unravel this gripping mystery.
Escape The Crate are renowned for their large collection of online escape rooms (or missions), but 'The Midnight Express' is praised in particular for its complexity as well as the fact that it's absolutely free for all to play.
2. Modern Genius
Best Digital Escape Room For Small Teams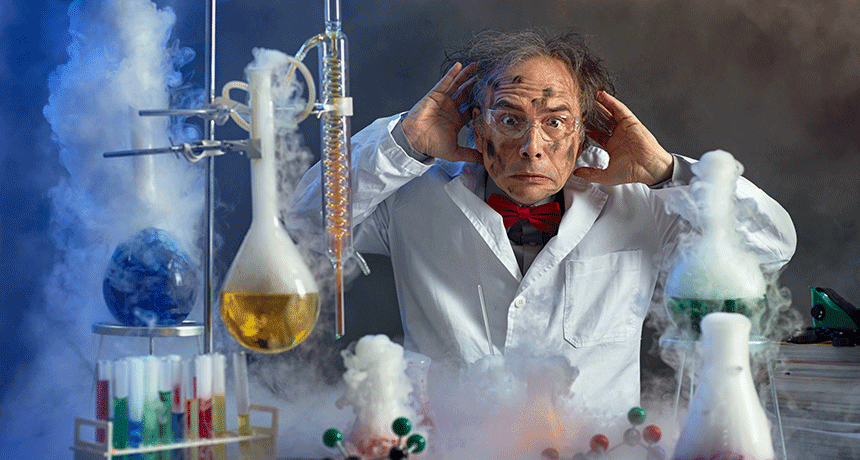 This next one's sure to be a bit of fun for a team of 3 to 5 players. 'Modern Genius' is an independently released online escape room experience that revolves around billionaire genius Ilan Tusk (sound familiar?). When Tusk disappears during work on his latest invention, it's up to your team to infiltrate and investigate his top secret laboratory.
Will you find Tusk in time to save him from his own invention? And will there be a reward for your efforts? Complete 'Modern Genius' within 45 to 90 minutes in order to find out!
3. Timeline
Best Digital Escape Room For Larger Teams

If you're looking for an online escape room experience that can be enjoyed by larger teams (literally as large as 1000 players), then look no further than the selection of Zoom-based digital escape rooms that's on offer by the folks at Lockbox Escape Room in South Florida. These tireless puzzle professionals have spent the past few years developing a number of highly compelling Zoom-based escape rooms that operate with the support of a dedicated host provided by Lockbox themselves. 'Timeline' happens to be their most popular online escape room, and the one they recommend to a lot of their first-time escapers.
Another time travel-based digital escape room, 'Timeline' sees you go back in time to the '80s to stop the devastating effects of a scientific study that was headed by your grandfather. Can you stop his study from triggering a series of events that ultimately results in an apocalyptic attack? And can you do it all to a nostalgia-inducing '80s soundtrack and setting?
4. Hogwarts Digital Escape Room
Best Digital Escape Room Under 10 Minutes

If you're looking for a short and sweet online escape room challenge that's still shrouded in mystery and intrigue, you can't go wrong with the 'Hogwarts Digital Escape Room' developed by the Peters Township Public Library in McMurray, Pennsylvania. This innovative escape room experience was developed as a Google Form and can be played like a visual novel – just with puzzles!
The story only takes up to 10-15 minutes to complete, making it a great brain-training exercise for kids, adults, and muggles alike. And of course, Harry Potter fans will be sure to find plenty of whimsy and wonder in this little slice of escape adventure.
If you wanted to try a longer Hogwarts-themed digital escape room, then you should also check out the Hogwarts Escape. This is another great escape room that must get honourable mention on our top 10 list.
5. Escape Minecraft
Best Digital Escape Room For Kids
Looking for a great rainy day activity to enjoy with your kids? Well look no further than the Escape Minecraft experience. This online escape room is tailored for younger kids aged 15 and under, and is another convenient Google Form-based experience developed by the Regency Park Library in Florida. Escape creepers and other monsters as you solve some mathematical and logical puzzles with your wider team.
If you enjoyed this experience, you may even decide to have a go at some in-game Minecraft escape experiences. You can find a list of escape maps here. These are all guaranteed to be pretty compelling puzzles for tweens and teens.
6. Spy Apprentice & Chasing Carmen
Best Digital Escape Room For Teenagers
At Escape Room Melbourne, we're fierce advocates for making escape rooms accessible to all. That's why we love to see public libraries and educational institutions make their own independent digital escape room experiences.
One of the most groundbreaking series of online escape rooms that we've come across in our own explorations has to be the 'Spy Apprentice' and its sequel, 'Chasing Carmen'. Developed by a team of librarians at Washington Centerville Public Library, these two digital adventures follow the saga of super-spy Carmen and her trusty apprentice, played by you.
You and Carmen have a Sherlock and Watson-type relationship, which makes for some fantastically engaging story, as well as some great puzzles that can be enjoyed by players of all ages. Teenagers in particular, however, will find both of these adventures to provide a comfortable level of difficulty.
7. The Redemption Games
Best Digital Escape Room For Team Building
If you're looking to find the best online escape room experience for corporate teams & team-building, then we'd have to recommend 'The Redemption Games'. With a 'Hunger Games'-style, dystopian storyline, this online escape room is sure to have you at the edge of your desk chair! The puzzles are real headscratchers too, so be prepared to take plenty of notes as you follow along with your team of 3-5 players per access code.
As this particular online escape room takes about 45 minutes to an hour to complete, it's a great, bite-sized experience that can easily slot right into your workday. So gather your department together or maybe even organise teams across different departments in your business to get your staff chatting to new yet familiar faces!
8. Black Noir Murder Escape
Best Online Escape Room For History Buffs
Obsessed with film noir? How about 1940s NYC? Then you'll find plenty to love about the Black Noir Murder Escape experience. This is the best online escape room for history buffs solely for its ability to transport you to another era. The atmosphere of this experience will have you fully engaged and enthralled as you follow along with this compelling and gruesome narrative.
You work as a New York City private investigator who's been tasked with looking into a series of crime scenes across the city's underbelly. Absorb tales told by gangsters, victims, and secret keepers to get to the heart of this mystery – before the murderer can strike again!
You can play Black Noir online in your web browser and with teams of up to 5 players, as recommended by the game's developers.
9. Romeo & Juliet Escape Room
Best Online Escape Room For Literature Fans
Another free online escape room experience, the 'Romeo & Juliet Escape Room' provides a nice change of pace (and theme) to many of the other darker premises on this list, and is sure to delight many Shakespeare lovers.
Based on the story of Romeo & Juliet, this online escape room can also be regarded as great study material for any students who are currently reading through the play at school. Even if you're not actively studying this Shakespearean work, however, the little trivia questions and fun facts that emerge throughout this streamlined online escape room will definitely be enriching for any fans of literature and the arts.
10. The Bank Heist
Best Zoom Escape Room

Last but not least, we have the 'The Bank Heist', an innovative Zoom-based activity that'll have you and your team navigating through interactive environments. Developed by the team at Sherlock's Escape Rooms, this digital experience will see you rob a bank with your partner in crime. Both of you have been put on this mission by an influential crime syndicate who's asking for big results.
You have 60 minutes to loot as much cash as possible from the bank vaults before the cops show up. Will you be able to complete the job and impress your mob boss? Or is this a one-way ticket to a life behind bars? Only time will tell!
The Final Word
So what is the best online escape room on this list? Truth be told, that's entirely up to you. All puzzlers have their own preferences when it comes to what makes the 'best online escape room' experience. And depending on where you're at in your escape artist career, chances are that some of the experiences outlined in our top 10 may be too advanced or perhaps even too simple for you.
The best thing to do then, is to just try them all, and take them all as opportunities to further your escape skills before you try tackling any of our own masterfully curated escape room experiences here at Escape Room Melbourne!
Like this guide? Then why not check out these other escape room guides: