Escape Rooms are designed to melt the mind and bamboozle the senses, but if this is your first time, there are a few tried and tested escape room tips that can help make the steps towards solving go a little smoother.
You and your team are working together against the clock to find clues and escape before we throw away the key (metaphorically speaking of course), and by following these strategies and advice, you can find solutions and have fun along the way!
So, what are the best escape room tips for beginners? Let's find out!
Escape Room Tips For 2023
Since the origins of escape rooms, it's no secret that one of the best tips for solving any escape room in a respectable time is by assigning roles to your team and agreeing on a good strategy before the doors get locked behind you. Clear communication is also top of the priority list. But you're going to need a lot more than that if you stand any chance of breaking records.
Our top 10 escape room tips for beginners are:
Tip #1. Assemble A Team Of Friends & Familiars
Our first escape room tip (and possibly the most important one) is to assemble a team of people who know; this could be family, friends or even co-workers if you're doing an escape room for corporate events. Now, don't let family monopoly night screaming matches put you off – an escape room requires solid communication, teamwork and planning which is best achieved with people you know. Also, just because an escape room says it's suitable for 10 people doesn't mean you should have a team of the same size. Larger groups and having more eyes and ears can be an asset, but when it comes to escape rooms for beginners, the ideal team size is 50% of the maximum capacity. A team of 4 is perfect! That way you and your family and friends can learn the ropes without the added pressure of getting 10+ people to work together effectively!
Tip #2. Scan & Survey The Whole Room
The second tip for escape rooms is scanning and surveying your escape room before you begin. Before the clock starts ticking, take a good look around the room's layout so you know where and what to look over. While you're scanning the room, take a note of anything that looks out of place as it could be a potential clue. For example, is there a book open at a specific page? Is there a coat on a rack with full pockets? Are the dolls lined up on a shelf and only one has a hat? Use the first few moments to familiarise yourself with the escape room and identify any potential clues to save time on solving.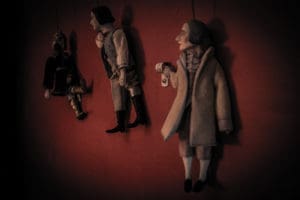 Tip #3. Spread Out & Search
Third in our escape room tips for beginners is divide the room into sections and have each team member search each individual one for potential clues. Spreading out and searching leaves no cushion unturned, no sock drawer unrummaged and no time wasted on missing critical hints. When searching your area, don't just stick to surfaces; you'd be surprised what you can find within the pages of a book, stealthily concealed behind a nondescript shelf, or sneakily stashed in a jacket pocket. Always keep an open mind – the clues are often hiding in the most unexpected corners.
Tip #4. Speak Up When You Spot Something
Working to escape an escape room is an exciting experience with many people chatting, laughing and shouting out questions; that's why our next tip is to always speak up when you spot something. After all, winning or losing depends largely on how quickly your team can find and decipher the clues, so if you've just uncovered a random key or identified a pattern – speak up! Even if your find doesn't lead anywhere, that's still one unnecessary item removed and the chances of finding a genuine clue increased.
Tip #5. Create A Discard Pile For Clues
Our next tip for escape rooms is staying organised by creating a discard pile for used and unused clues. Winning an escape room requires analysing a million little details, so it can be easy to lose track of what you've looked at and waste precious minutes. Instead, separate the items you've already used in the game from the ones still up for grabs. This way, you avoid having your team members circling back and examining the same thing over and over. It also brings those untouched items closer together, which could help you spot connections you might've missed! Just keep in mind, some items might be crafty little things and need to be used more than once.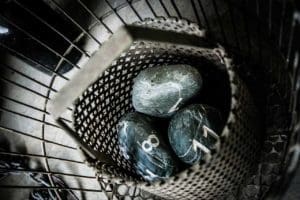 Tip #6. Consider The Room Theme
The theme of your escape room provides context for clues and can help you identify helpful hints and eliminate dead end ones. For example, say you're doing a magic themed escape room decorated with spooky objects from the past. These theme-specific items are probably going to be important for cracking the room. So, make sure you think about how each clue fits into the bigger picture. Maybe an old spell in a book reveals a secret door, or arranging potion bottles in a certain order uncovers a hidden code. Remember, being aware of the room's theme is not just about admiring the creative setup. It's about using the atmosphere as a guide for your thoughts and instincts.
Tip #7. Be Gentle
If you're new to escape rooms, it can feel like every item is a potential clue, but always remember to be gentle when searching for clues. There's no need to force open a door, climb on furniture or try and jimmy open a box – escape room clues are supposed to be hard to find, but not so hard that they require brute force. Your host will brief you on the dos and don'ts before you begin, but as a beginning it's always good to remind yourself (and your teammates) to be gentle at all times
Tip #8. Try Different Combinations & Solutions
Escape rooms often require finding a code to a safe or locked box; when you reckon you've nailed a combination, give it a go right away. This gives you instant gratification or disappointment – either way, you'll know if you're heading in the right direction. And hey, who knows, your first stab might just be spot on! If you're three quarters there on a combination lock, don't dawdle. Enter the three digits you're sure of and start spinning that last dial. You could be one twirl away from cracking the code.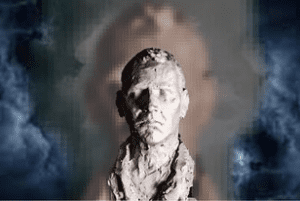 Tip #9. Don't Be Afraid To Ask For Hints
As a beginner, resorting to asking the host for hints might feel like you've failed, but trust us, even the most experienced escapers need help sometimes. The key here is to see hints not as signs of failure, but as learning tools. Each clue is a lesson that'll make you a better puzzle-solver for your next escape room adventure. Above all, remember that the whole point is to enjoy yourself. Don't let stubborn pride get in the way of a good time. So, if you're really stuck, don't be afraid to say "Help!" You might be amazed at how much a single hint can help you move forward and turn a 'losing' an escape room into a win!
Tip #10. Remember Occam's Razor
Our final escape room tip for beginners is to remember Occam's Razor: the simplest answer is almost always the correct one. In other words, don't overthink the puzzles. Escape rooms are challenging, but are also designed to be fun for all ages. Every escape room is achievable and requires no prior knowledge, special skills or overly complex solutions. So whether you're on Hens night or celebrating a birthday – remember to keep your approach to solving simple!
The Tip Takeaway
By applying these 10 escape room tips you'll be on your way to fun-filled first time. When you're in there, up against the clock, working with your mates to unravel riddles, remember these tips. Keep your team organised, your eyes peeled for clues, your communication clear, and your spirits high.
And don't be too proud to ask for help – even the most seasoned escape room enthusiasts sometimes need a hint or two. So, gather your friends, family, or colleagues and email Escape Room Melbourne via escaperoommelbourne@outlook.com or book online now!
Enjoy this guide? Our editor also recommends: